Best Fake Diplomas & Transcripts at DiplomaCompany.com!
Our line of fake ged diplomas and fake ged transcripts are available with shiny gold "metallic seals" or local regional logos. Each document matches the layout and structure of actual ones but personalize with your own name and dates, making them the best fakes anywhere.
You will be amazed at how many people will believe your fake high school diploma or fake high school transcript isn't from your school! We do not sell cheap regional designs but true replications. Our documents are 100% replicated from real high school certificates, matching layout, structure and fonts. Each diploma is printed on proper paper with matching sizes and finishes for authenticity. Raised shiny gold seal or hd full color LOCAL STATE SEALS and REGIONAL EMBLEMS are also available!
Are you looking for fake diplomas for college, a fake transcript for university or fake degree and transcript packages for higher education institutes the world over? If so, they can be found here. All of our "Replica Matches" capture the layout, structure and fonts found on real diplomas and degrees! They are also printed on professional grade parchment paper like real schools use. We do not use generic phony templates EVER, to ensure strict quality standards are met.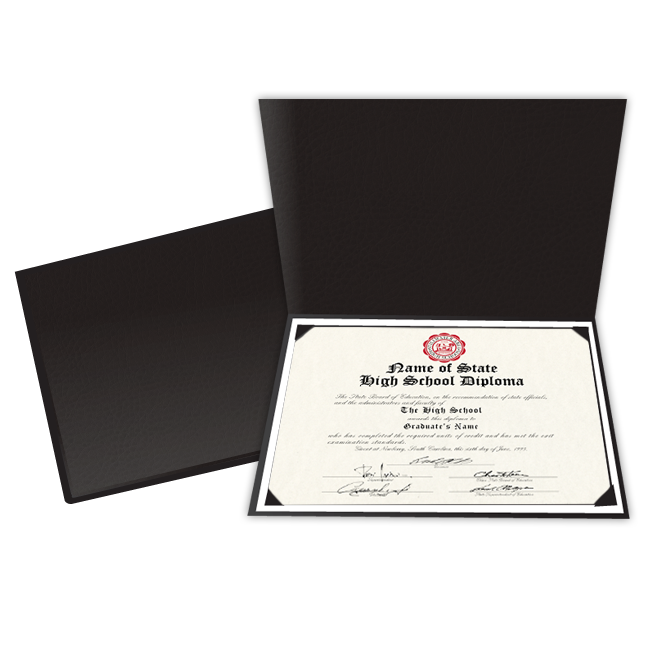 Accessories
Fake Diplomas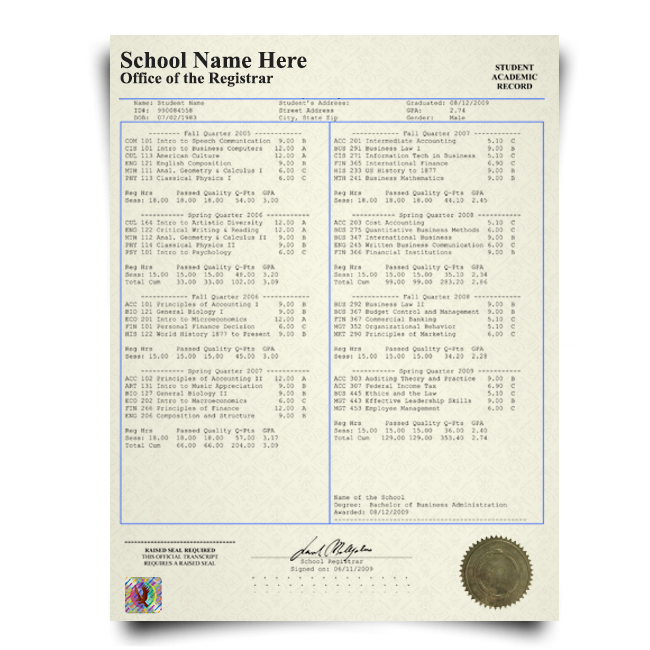 Fake Transcripts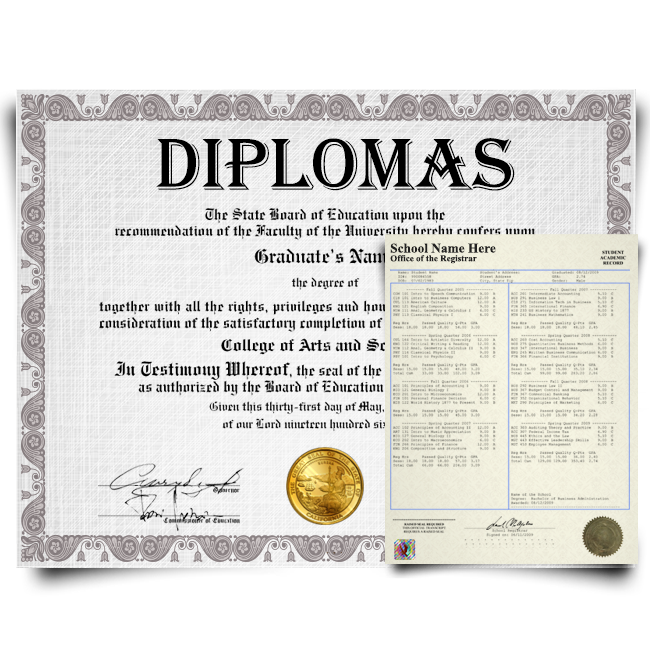 Fake Diplomas & Transcripts
We have spent years studying these documents and carefully note what makes each unique including paper type, document size, fonts used, seal placement and more. Our realistic looking fake diplomas make great replacements for documents previous misplaced or damaged, as a backup to safeguard an original, or as an authentic-looking novelty item to fool friends and coworkers alike.
All of our fake diplomas and degrees can be purchased with or without transcripts or mark sheets. We currently have coursework for a variety of high school, college and university degrees. This coursework contains class information along with final grades that can be customized based upon your requirements. Our transcripts are printed on security paper, similar to what most schools use. This special paper features anti-copy technology, watermarks, security borders and more. Each document also comes with signatures and keys on the back of them.
There is not a single site that understands more about diplomas than Diploma Company! We offer high quality fake diplomas and transcripts from schools all over the world! Our current list includes institutes in the United States, along with Denmark, Norway, South Africa, New Zealand, Germany, Netherlands, Japan and more. Our list is constantly growing so be sure to check back again or ask a staff member for help finding the products you want.
All items ship fast as we have a talented deign staff and state-of-the-art production facility to assist with orders. If you ever do need us, our staff is here for you and available via phone support at 866-687-5403, live chat, and email during extended support hours.