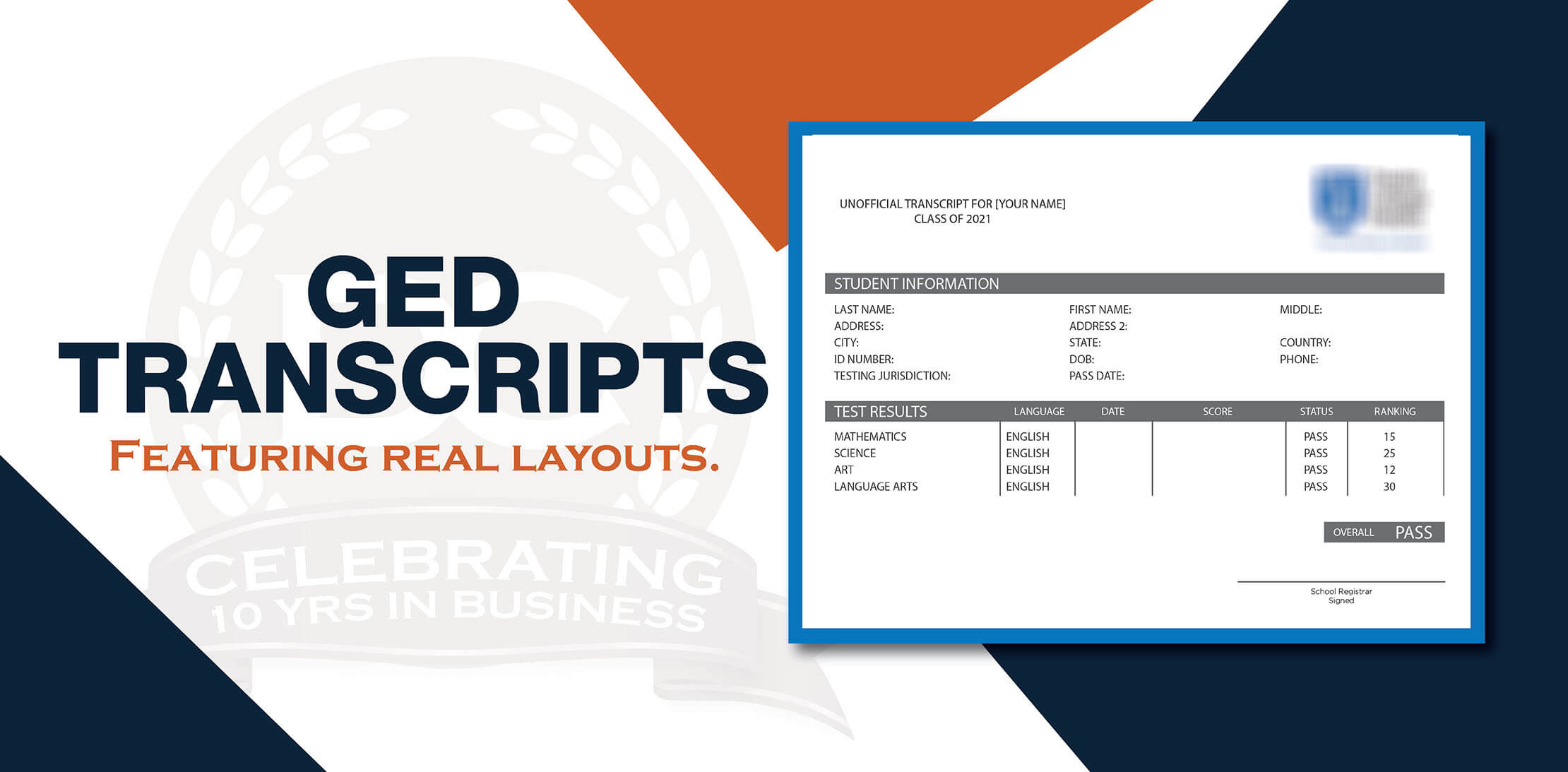 A Maker of Realistic Score Sheet options for all 50 USA States plus Canada!
---
Enjoy the most real looking fake GED transcripts online! We create high-quality fakes from Canada & USA with testing centre classes, each printed on premium security paper, embossed, custom test scores, and signed! These documents are real enough to fool anybody and backed by our unmatched risk-free guarantee to you!
View GED Transcript Options
---
Our fake GED transcripts feature security paper, embossing, security holograms and more! Hand signed and amazing quality to be appreciated.
Transcript coursework displayed features, common classes with our database revised as of of ! This includes social studies, language arts, etc! A very detailed fake GED transcript that is great for fooling a friend or as a personal replacement.
Delivered by Apr 07! Even faster options are available!
Get a free proof of your order! Check out our work before it ships! Also, it's all backed by our 100% Risk-Free Guarantee! Don't stress ...
Fool a friend! Boost Your Esteem! Personally Replace a Lost or Damaged GED Package This ! These Are Not Official Documents. No Educational Status is Granted Yet the Quality is the Best Possible!
How to Make Fake GED Transcripts
---
Many customers first come looking for fake ged diplomas. Then they hear about GED transcripts, which sometimes are called "score sheets". They often have questions like, "what is a GED transcript?" This document shows all parts of the test including math and English. A novelty version of this document will display how well (or bad) you did on each part of the test. That's because we can adjust scores and alter class details.
Do Fake GED Transcripts Work?
---
Our goal is to make the most realistic fake GED transcript we can.
A lot of customers buy our documents to fool friends with. Others see them as self-esteem boosters to encourage them to peruse the real deal. Do they work regarding to achieving these goals? Absolutely.
Regardless of why you want one, we know that quality matters most. That is why we put so much time into studying these documents. We know the tiniest of details matter most and that is why we stand behind work.