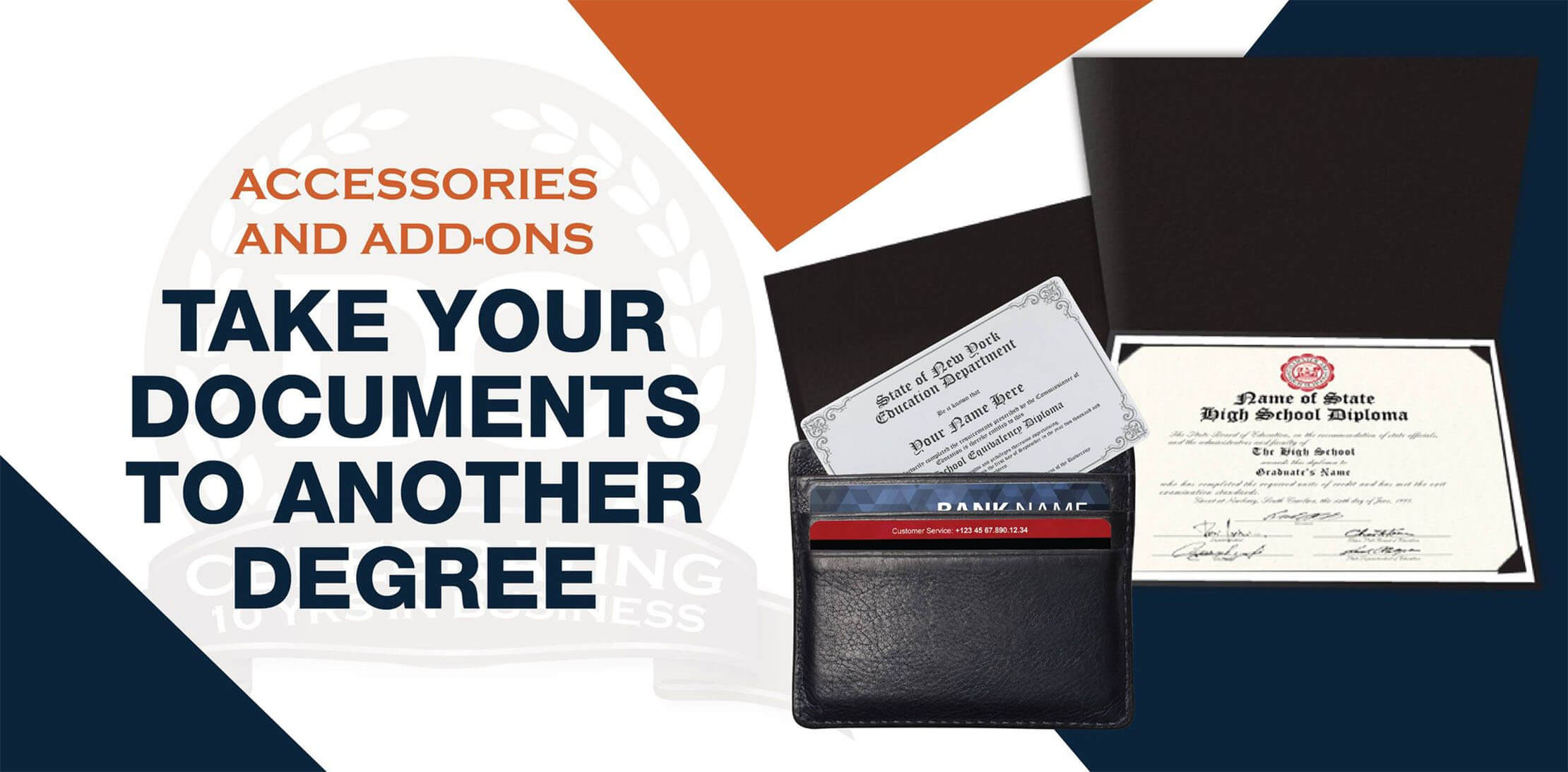 Accessories Help Enhance Your Diploma or Certificate Print!
See our list of available accessories for your custom document this . These items are great ways to enhance your fake diploma or novelty certificate purchase.
We are constantly considering possible accessories for the future including mini diplomas or wallet-sized certificates, glass document frames, and more. If there is a specific type of item that you would like to see Diploma Company Australia offer, please reach out to us at +61-280155665 as we consider all requests.
See Current Accessories for !