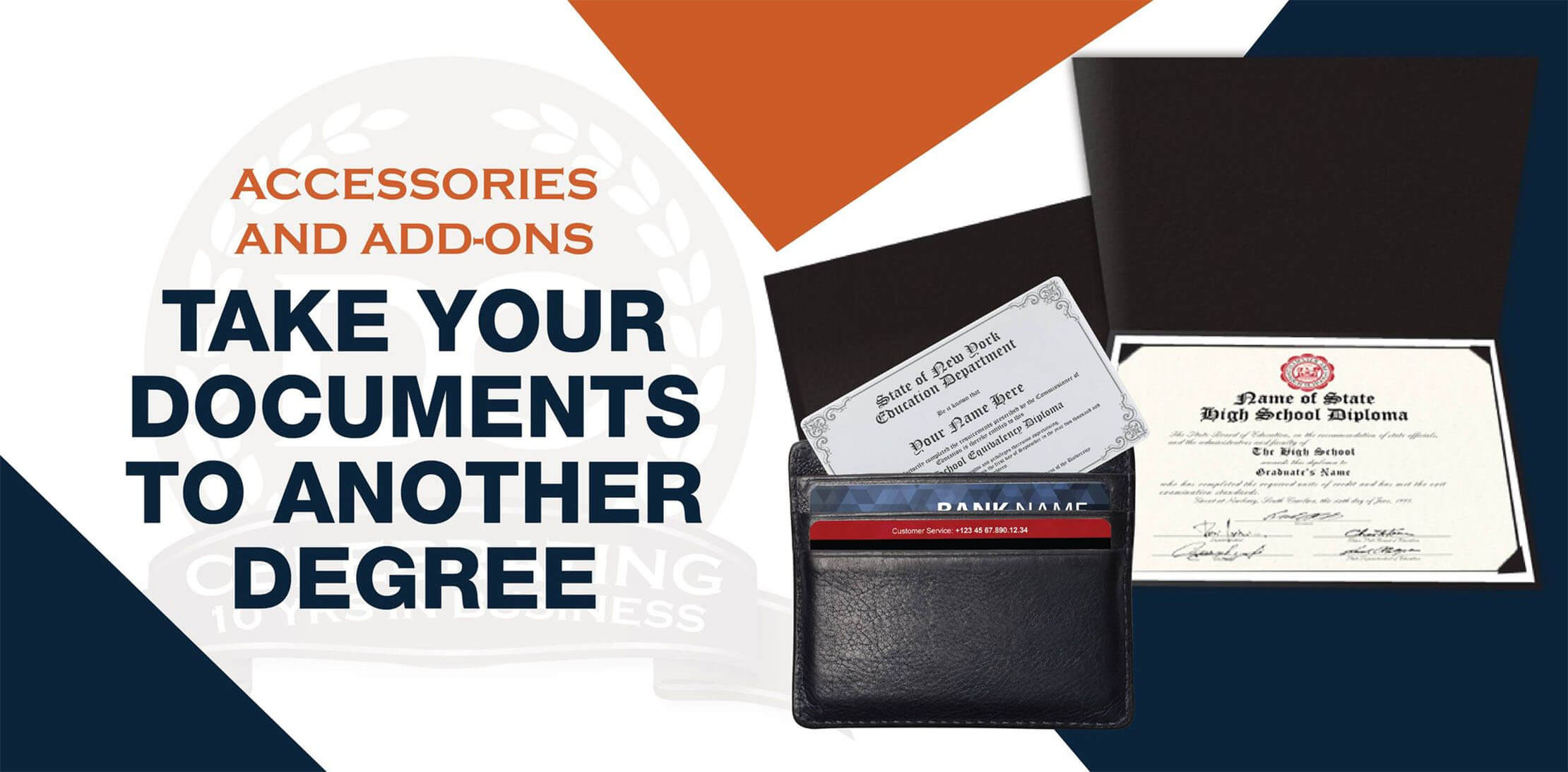 Accessories Help Enhance Your Fake Diploma & Certificate Purchase!
See our list of available accessories for your custom document this . These items are great ways to enhance your fake diploma or novelty certificate purchase.
We are constantly considering possible accessories for the future including mini diplomas or wallet sized certificates, glass document frames, and more. If their a specific type of item that you would like to see Diploma Company India offer, please reach out to us at 312-985-7109 as we take into consideration all requests.
See Current Accessories for !